Search Engine Optimization
The way consumers gather information has changed. People no longer look in the newspaper or yellow pages to find businesses they desire, instead consumers go straight to the internet. This change in consumer behavior has increased the need to develop a strong web presence. Subsequently, businesses have found it necessary to reach these growing number of consumers through online marketing efforts. Search Engine Optimization reduces customer acquisition costs when compared to traditional print and marketing strategies.  Our team engages in thorough research regarding what services and/or products that you offer, relevant competitors and market trends. We then create an action plan around your specific identifiable goals that are consistent with your company's strategic growth strategy.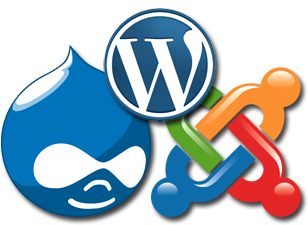 Content Management System
Great Lakes Web Design will develop your website with the use of a Content Management System (CMS). This gives your business the ability to maintain, manage and update your website upon its completion. The CMS allows you to manage content and images, change menus, add or remove pages, upload and store documents, and much more. The options are endless.
Social Marketing Integration
Great Lakes Web Design understands the importance of social media optimization and commercial marketing in a fast-paced ever-changing digital world. Through social media, we work to generate a community, engage with your audience, increase your online visibility and create connections through appropriate social media channels that will drive business results. Bottom line, we want to help you reach your target demographic and build your brand.